Elevate Your Academic Journey
How to solve your troubles with the blank-screen?
With our Thesis Help!
Complete your thesis
100%
Do you find yourself sitting in front of the first blank page of your thesis with a deadline looming? Do you struggle with a thousand questions, having no idea how to write an introductory paragraph or how to find the best initial words? 
Our Thesis Help provides the tailored expert support you need!
There's no doubt it's hard to come up with a clear and coherent structure for your bachelor's thesis, master's thesis, or dissertation. Once your topic is formulated, there are several hurdles– developing a coherent structure or writing clearly and concisely. As your supportive and caring partner, we provide first-class Thesis Help so you can achieve extraordinary results and complete your academic thesis on time.
Would you like a first Thesis Help consultation to structure your thoughts and figure out the key questions for your work?

Start with a supported brainstorming session on your thesis topic and structure. It will help identify essential keywords and condense and visualize your central ideas and arguments!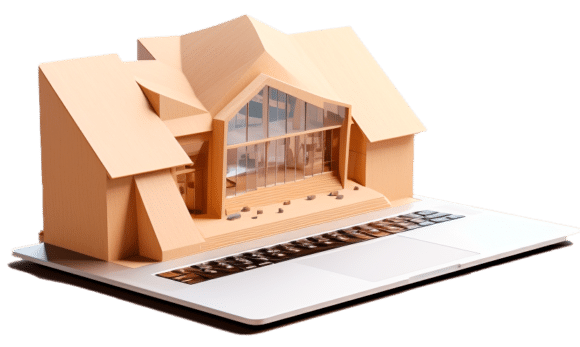 Does one or more of these situations feel familiar? Don´t worry, get some Thesis Help!
"I've found my preferred research area. How can I identify a relevant research gap and find my topic?"
"I'm having trouble focussing and conceptualizing my research. I've already found a topic, but the right approach still eludes me. How do I develop specific topic questions and set up a scope for my thesis?
"I don't know what research methodology to use. Which scientific approach should I select from the vast repertory of methodologies to create my research design?"
"I've done a great job, but I'm not sure how to include quotations. How can I avoid plagiarism but still ensure that I pay sufficient attention to every source? Do I run a risk if I use specific combinations of words? And what about citation styles? Should I decide on APA, MLA, Chicago style or Harvard?"
"The writing is done! But I'm not sure about the layout. How do I transform my analytic results into graphics and models? How do I edit and visualize my primary sources?"
"So many ideas are crossing my mind. How do I create a concrete, specific, relevant research question?" 
"The most difficult part for me is setting up a general framework for the upcoming phases of work. How do I master creating a realistic schedule for all the complex tasks I need to do?"    
"I find myself in a literary jungle. How can I manage all my sources and work correctly with the literature and assembled information? How do I generate a reliable system to keep track of each source? What if I leave some essential reference out?"
Empirical Methods, Fieldwork
"I've completed my research methodology. I read so much about the empirical approach, quantitative and qualitative types of research, and fieldwork. In theory, it seems so easy. But what should I do when it comes to real fieldwork?"  
Presentation & Thesis Defense
"I'm a very good writer and know how to showcase my methods, arguments, and findings in academic writing. But how do I prepare high-quality presentations? The challenge of highlighting the best results and summing up my thesis statements makes me feel at sea!"
What students say in our Thesis Helpers review
Studied at Harvard University
Studied at Florida State University
Studied at Wichita State University
Studied at Illinois State University
Studied in Louisiana University
Studied at National University of Singapur
Laura Montañez Lara
2021-08-10
Gracias a MyThesis Academy he conseguido resolver todas mis dudas y finalizar mi tesis de marketing en sólo 3 meses. Muchas gracias Friederike!!
Laís Frey Rode
2020-11-22
Encontrei a página, gostei muito do site e entrei em contato para mais informações. O coaching que recebi espelha tudo o que a Friederike aprendeu durante sua formação e experiência acadêmica. Ela tem um currículo ótimo e faz um trabalho muito profissional, rápido e de qualidade. É uma grande ajuda para trabalhos acadêmicos. Recomendo!
Ich kann MyThesis bestens weiterempfehlen! Ich bin in der Phase des Verfassens meines Proposals und arbeite ein bis zwei Mal wöchentlich mit Friederike. Sie leitet mich sehr professionell und mit tollen Ideen durch das ganze Prozedere der Themenfindung und Ausarbeitung!
Ich habe hier sehr gute Unterstützung zur Bearbeitung meiner Dissertation bekommen. Rückmeldungen erfolgten sehr schnell und man fühlte sich perfekt betreut. Man hat das Gefühl, dass die betreuende Person wirklich weiß wovon sie spricht und sehr hilfreichen Input geben kann!
With the service from MyThesis I felt safe and in good hands with the question of how to do a practical fieldwork for the first time. When you write your concept and plan how to do your case studies, considering all the theory that you got to know during your education at the University, it seems so simple, but the reality and practice is quite different!
Walter Travis Islas
2020-11-11
I ❤ MyThesis Academy !!
It is a long journey to graduation! What makes an outstanding thesis? Visit our blog and benefit from clear answers, ingenious tools, and tons of excellent Thesis Help!